You Can Eat Your Favorite Superheroes For Breakfast With BATMAN V SUPERMAN Cereals

Put your Lucky Charms away, because you can eat Batman and Superman for breakfast instead. That's right, for the low, low price of… well, whatever cereal is worth these days, you can consume DC's finest heroes for breakfast to satisfy your taste buds.
General Mills made the announcement, while also confirming that these limited edition cereals will be available this month! Yes, cereals. As in the plural of cereal. You can purchase the respective heroes' cereals separately, so you better chose your side wisely. Superman will be the embodiment of caramel, while Batman is the embodiment of chocolate strawberry for some reason. It's the perfect flavor for a crime fighting vigilante such as the Dark Knight himself.
DC Comics chief creative officer and cereal aficionado Geoff Johns has provided us with some cool photos showcasing the boxes the cereal will come in, while also showing an exclusive look at both cereals together in a package that includes a bowl, spoon, and a Batman cowl. Check out the images below.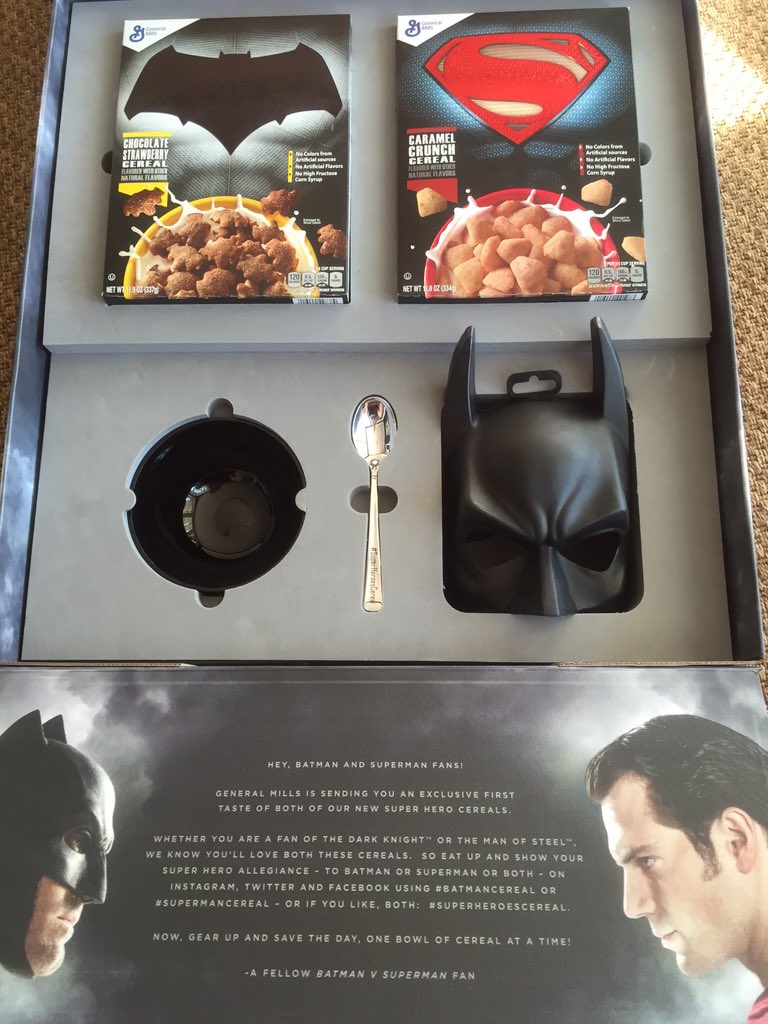 Latest posts by Alex Burley (aka ABARy)
(see all)