Don't Go It Alone: What to Watch, Play, and Listen to During the Coronavirus Outbreak
Unless if you've been living under a rock, you know allllllllll about COVID19 aka Coronavirus aka the greatest threat to mankind since memes.
Most of the globe is currently under quarantine or social distancing, and that can get boring very fast. My good friend Michael already made a list of 14 shows to watch while self-quarantining, but there's a lot of content out there. So here's my own list of media to catch up on while you survive our microscopic buddies.
Star Trek: Picard (CBS All Access)
Star Trek on TV has been in a lull since Star Trek: Nemesis. Sure, we had three great movies from Bad Robot, but the strong philosophy of Star Trek was not to be found in cinemas. Star Trek: Discovery gave us some big ideas, but for some it never quite felt like the Star Trek people knew.
Enter Star Trek: Picard.
Star Trek: Picard is the best Trek since the Rick Berman-era. The show picks up 15 years after the destruction of Romulus, a planet shattering event that resulted in the existence of the Kelvin timeline and a massive Romulan displacement throughout the galaxy. Seeing Picard as a truly old man is sobering; he carries so much wisdom and heart… and a keen sense of adventure. The youthful way he sees the best in others harkens back to the best moments of The Next Generation. And the new cast of characters, though sometimes hit or miss, are people I've found myself keenly invested in. With only one episode to go (which premiered TODAY!!!), I couldn't be more excited. And you should be too; there's literally no reason to skip it. The show is entirely free right now for 60 days if you use the promo codes GIFT and ENJOY.
ars PARADOXICA (Spotify and iTunes)
I've been podcasting since 2011. And I had known about ars PARADOXICA for quite a while; the show's passionate fans are among the most kind in the audio verse, and healthy fandom is refreshing in our toxic world. Everyone told me I should listen, and I kept putting it off and putting it off… and then finally, I listened.
And BOY, what a listen.
The show revolves around Dr. Sally Grissom, an unintentional time traveler who finds herself deposited in the year 1943. Hijinks naturally ensue. The show wins huge props for its focus on character drama and mystery building, especially in the first and final seasons. It's a show I binged right before the coronavirus outbreak began, and you should definitely binge it too!
MARVELS (Stitcher)
From the co-creator of ars PARAOXICA (and a bunch of other talented people in the podcasting and film making world) comes MARVELS, based on the graphic novel by Kurt Busiek and Alex Ross. The audio fiction show is part of a partnership between Marvel and Stitcher to produce shows based on Marvel properties, and it follows the podcasts Wolverine: The Long Night and Wolverine: The Lost Trail. While the other two ventures were successful, this one takes things to a whole new level by bringing in heavy hitters in the audio fiction world, like Mischa Stanton, Lauren Shippen, and Paul Bae.
The show is available to binge on Stitcher right now. But if you choose to wait, it's also airing on other podcasting platforms.
Bernie (Prime Video)
"Based on a true story" films are usually feel good. But Bernie is uncomfortably… feel weird? I sat down with my fiance to watch this, thinking we were in for a Hallmark whodunit. But what we got instead was a disturbing tale about disturbed individuals who hide behind a saccharine shell, bolstered by a truly masterful performance from Jack Black. This movie will definitely make you think twice about morticians.
Clue (Prime Video)
Clue is timeless the same way Chevy and Cadillac is. It is perhaps the best adaptation of a game ever made, and its charm comes from the way the actors build up the mystery with humor. It's funny, it's brilliant, and it will make you think twice about math.
This Is Us (Hulu)
My fiance Victoria introduced me to This Is Us, and I've been addicted ever since. The show follows the Pearson family and all their trials and tribulations.
The show crosses multiple generations, decades, and alternate timelines; and yet, it's the kind of show you can pick up anywhere. I started with Season One and skipped to Season Four, and I felt like I missed nothing and everything. It's a show that feels like it's always chasing wholesome completeness, kinda like our own families do. The trials the Pearsons face are super relatable, and they keep you coming back to watch every time.
Game Shows, I Suppose (Spotify and iTunes)
Do YOU like game shows? My friend Jordan Hass sure does, and he hosts this fun and whimsical show all about… game shows, I suppose. It's a ton of fun listening to the history of shows like Legends of the Hidden Temple, Iron Chef, and Jeopardy. This one's a leanback kinda show, a good something to listen to while you're staring out your quarantine window wishing you were driving down the boulevard.
The Immortal Augustus Gladstone (YouTube, Prime Video, and iTunes)
Words cannot describe this movie. You *need* to see it, mostly because it's free on YouTube (and paid elsewhere if you wanna support the creators and PLEASE do because they're very awesome and talented people).
The Immortal Augustus Gladstone follows the life of its title character, a man who claims to be immortal, on a quest to find a long lost relative. It's weird in a good way, and it's all the better because the film constantly hides what is truth and what is fiction. Creator Robyn Miller is one of the minds behind Myst, and the same kind of mystery and charm in that series exists here too.
Driving Miss Daisy (Prime Video)
"Mornin', Miss Daisy!"
I. FREAKING. LOVE. Driving Miss Daisy. I'm Driving Miss Daisy's #1 fan, and I've been a fan of the feature film version since I was a little kid.
A few years ago, James Earl Jones and Angela Lansbury recorded the stage version for PBS, and that production is still available on Prime Video. Kick back and watch it for some relaxing but thought provoking storytelling.
Better Call Saul (Netflix and AMC)
I've been hooked on this show since it premiered, and I've never once seen Breaking Bad.
Better Call Saul follows good lawyer gone bad Jimmy McGill. Each episode it has a lot to say about how we treat people and how our own ambitions under the wrong lens can make us accept our worst tendencies. The most recent season just began, so check it out if you haven't already!
The Last Jedi (Disney+)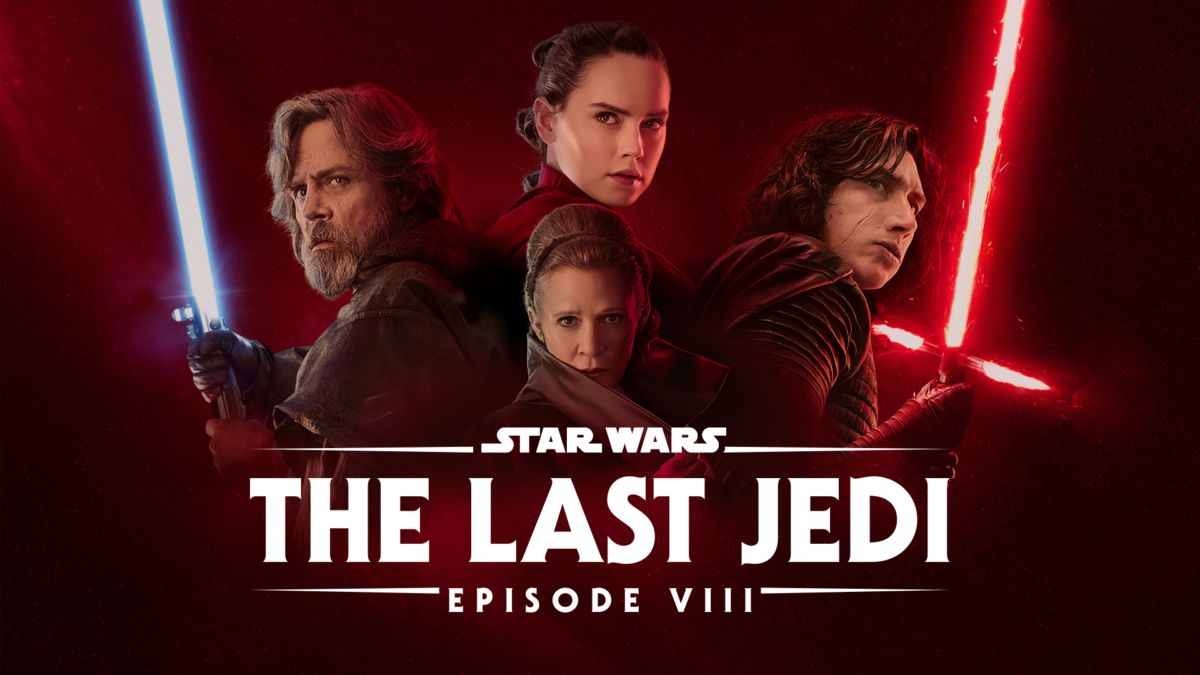 Toto: 40 Tours Around The Sun (Prime Video and iTunes)
Did I say I was Driving Miss Daisy's #1 fan? Yeah, I'm also Toto's biggest fan.
I had the distinct honor of watching this concert series live in my hometown. Late last year, the band finally released the recorded version of this concert. And it. Is. DABOMB.
The rental price for this one is less than a good cappuccino. So curl up on the couch, grab the fam, and bless those rains down in Africa like a champ.
Firewatch (Video Game)
Firewatch is an experience. A tale about how we process grief and love. Sure, Firewatch gives players the tools to free roam the woods; but the real journey comes from your own isolation.
In other words, it's the perfect game to play while you're quarantined.
Obduction (Video Game)
This almost feels like the Landon version of a cat tax, but Obduction is on sale right now everywhere and I would be a bad writer not to tell you about it!
AND, just like Firewatch, it's a game about isolation. The mystery of this game sucks you in faster than Myst did, if I'm being honest. Everything Cyan ever learned about making games is jam packed into Obduction, and it's a game you'll feel compelled to keep coming back to. Get abducted by a space pinecone and live your best life, y'all.
Ocean to Ocean by Pitbull (Spotify and Apple Music)
In these uncertain times, it helps to remember that Pitbull is a dale among men. COVID19 tried to get rid of me. But from ocean to ocean, they gonna have to social distance me (eeeeeeeeeeeeyyyooooooOOOO).
TL;DR – Everyone needs to listen to this bastardized ear worm at least 10,000 times in their life.
Latest posts by Landon Beall
(see all)